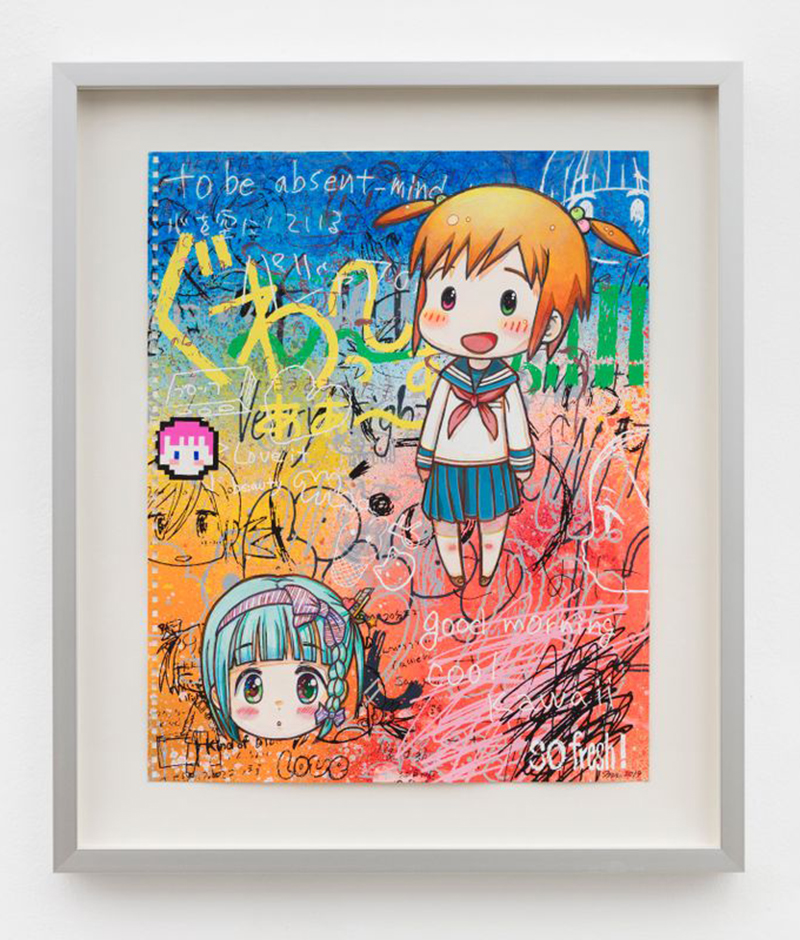 For renowned jeweler Steven Lagos, art has always played a fundamental role in his life. "When I was a kid, I learned how to draw before I learned to read or write," Lagos tells Galerie from his sprawling, light-filled office headquarters in Philadelphia. "I started going to the Philadelphia Museum of Art in the fifth grade and taking painting lessons—I wanted to be an artist. I always knew I wanted to do something creative." That creativity and passion for the arts has stayed with him until today, as his global namesake jewelry company celebrates 45 years in business.
Exploring many art forms over the years, from woodworking to sketching and figure drawing (which he still enjoys as a personal outlet), Lagos began to dabble in jewelry in the early 1970s, a pivotal moment that would change the course of his career. "I started hacking around with jewelry. There was a super craft movement happening at the time. It was all about hippies and folk festivals and craft. I became fascinated with it. I was hooked."
Steven Lagos soon set out to become a master jeweler and technician, on a mission to be able to make anything that he wanted, never limited by his own skill. "I never had any formal training, but I wanted to learn how to do all the techniques, like invisible set stones." He started out with a small trade shop and cut his teeth working with the more seasoned jewelers in town. His dedication and commitment paid off, and the Lagos brand now employs many artisans in global workshops around the world, producing around 200,000 pieces of jewelry a year for distribution in some 240 retail stores in the U.S. alone.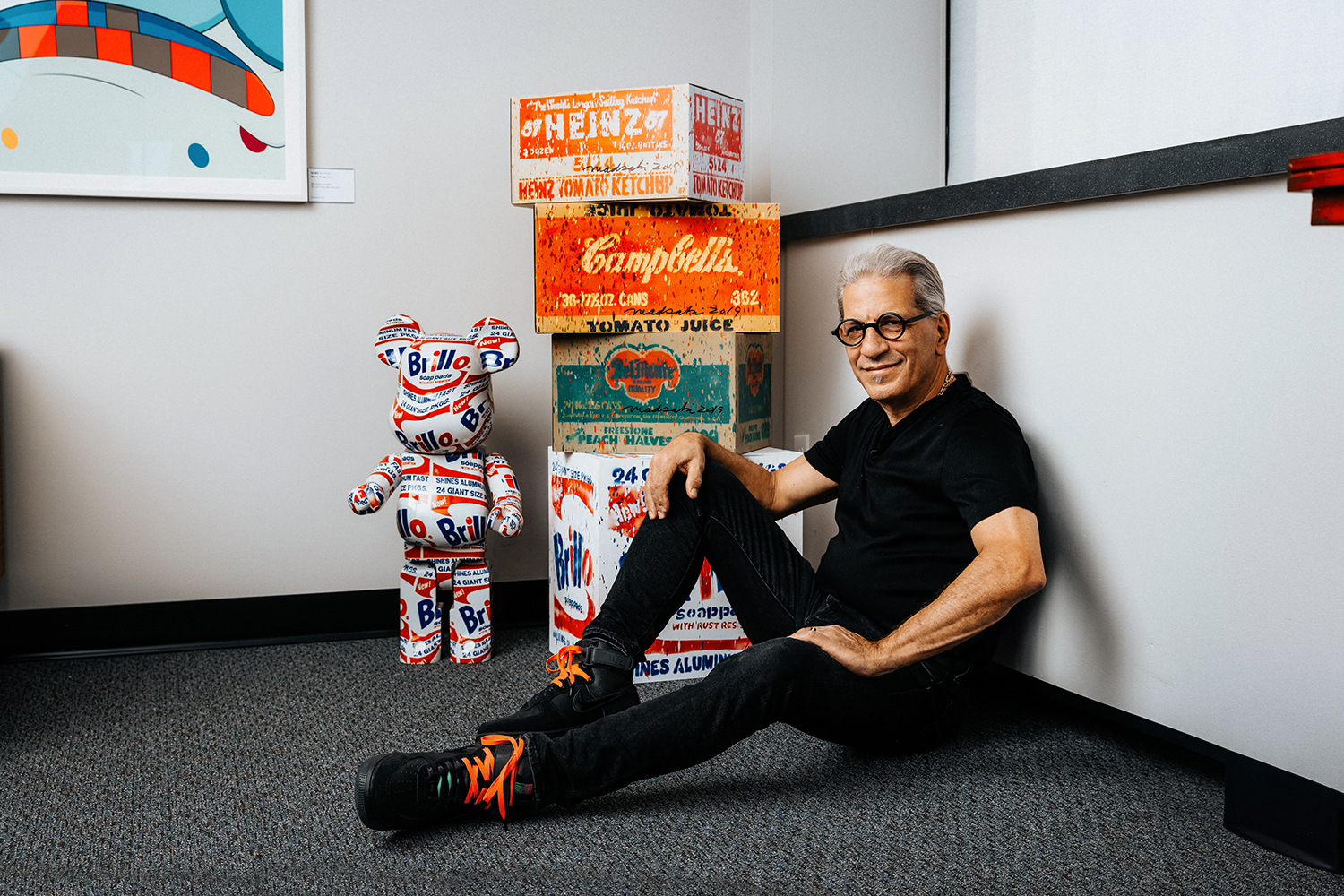 Art serves as his daily inspiration, covering literally every corner of his office walls as well as his homes in New York City. Lagos's collecting journey began in his 20s, around the same time as he was starting out in the jewelry business, buying a suite of four prints by Man Ray from the collection of music producer named Bill Graham, who died in a helicopter crash. "A friend of mine who had a jewelry store bought the prints, and I made a deal with him to trade my jewelry for them." One work now resides in New York while the others are in his Philadelphia office, acting as an important reminder of his past. "I began collecting prints in the beginning and then it grew from there. Now it's ridiculous. I have art everywhere, on every wall. I realized about five years ago I don't have any more space to buy things."
A riotous explosion of color and form, his collection is now mostly made up of cutting-edge contemporary Japanese art, street art, and graffiti art, with a penchant for such global icons as Kaws, Yoshitomo Nara,  and the increasingly buzzworthy Mr., who is a former protégé of Takashi Murakami. "If it was Paris in the 1930s and New York in the '60s, then I think it's Japan today. Japan is such a hub for global creativity right now. Aesthetically, I also was always drawn to that Japanese animation style too, which is playful and childlike. I like that people see my art and they smile. I like to find things that appeal to me or are uplifting. I'm not trying to make a serious statement in the sense of politics—of course some of it is political— but that is not where I am coming from."
"I like that people see my art and they smile. I like to find things that appeal to me or are uplifting."

Steven Lagos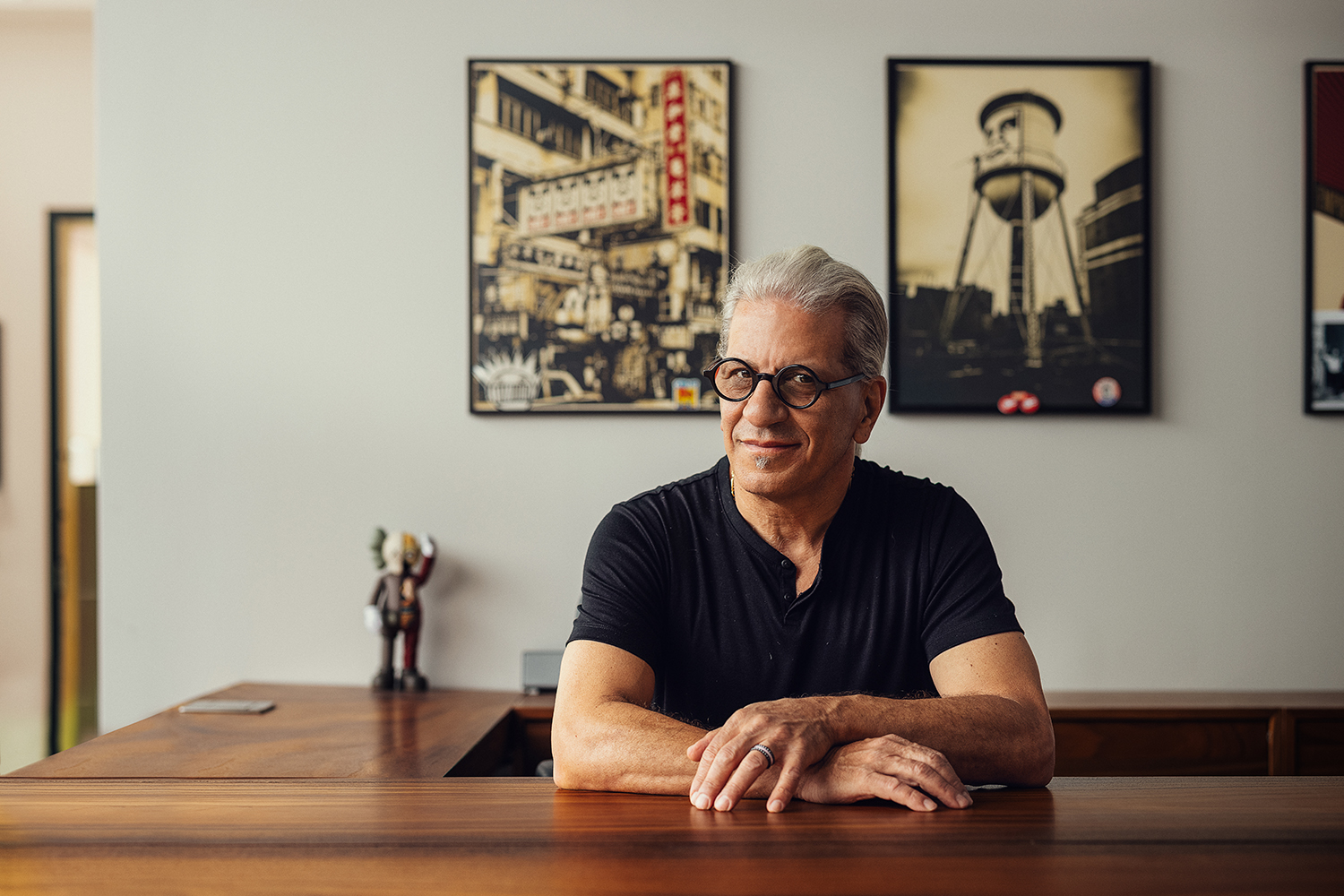 An intuitive collector, Lagos travels the world for his work and makes sure to attend many of the exhibitions and fairs in Asia like Art Basel Hong Kong looking for inspiration and the next thing to add to his collection. Working with mega blue-chip galleries like Perrotin or Lehmann Maupin, Lagos has also made friends with many of the artists now, sometimes gifting them a piece of jewelry, which brings Lagos great satisfaction to see them wearing it.
Being surrounded by art certainly impacts his creativity, but Lagos is quick to point out that he doesn't consider the genres the same thing. "People often think jewelry is an art form. But I honestly think of them differently. To me, art is something that has no boundaries in the truest sense. With art, you can really do anything. But for jewelry, there are restrictions—it has to fit to the body, for example. It can be creative and artistic, but I do not think of it as art."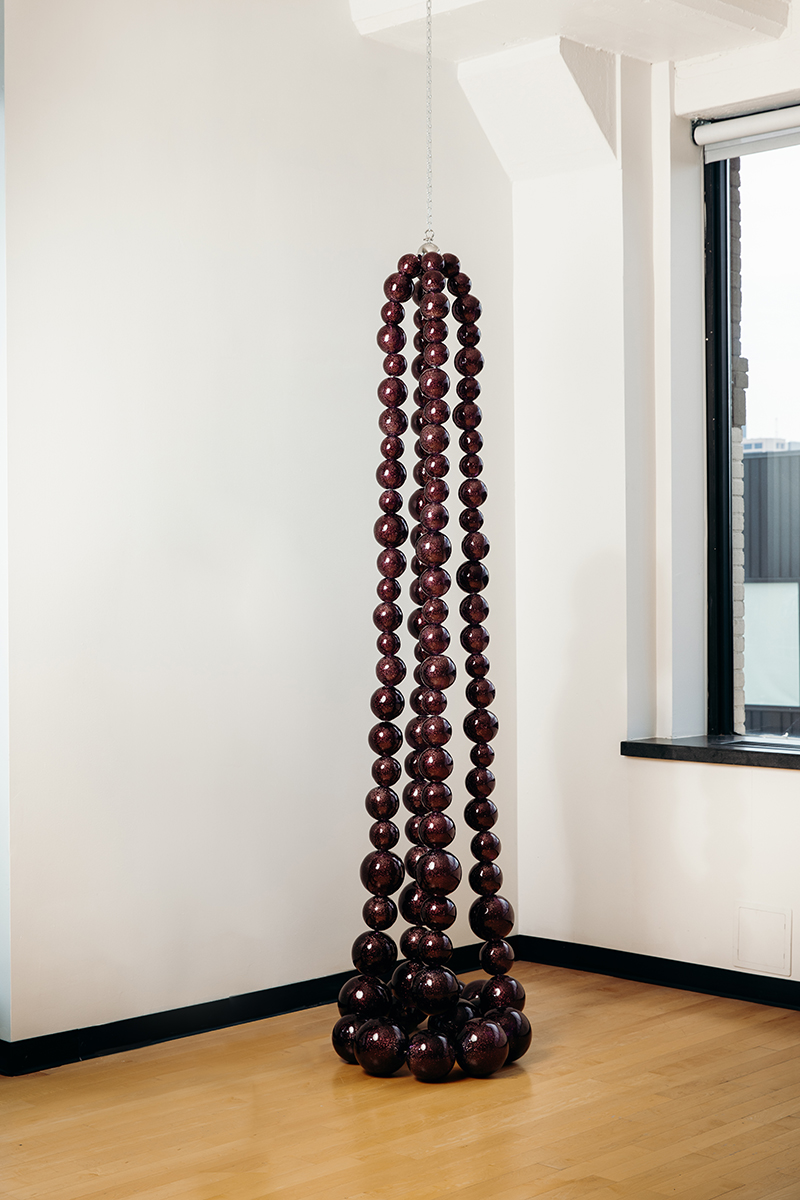 Best known for his iconic Caviar collections, which features an assortment of bracelets, rings, and necklaces with an intricate beading design inspired by luminous caviar, Steven Lagos never stops experimenting—constantly coming up with new ideas. "Right now, I am really into gold and diamonds, and I am thinking about how diamonds catch the light," he says says. "We've always done big and bold—that's what we are known for, but I've started doing more delicate pieces too. It's like having a big canvas with all this monumental stuff going on and then a painting that features a very simple line. They're both artistic and beautiful but they're totally different ways to go."